Ever since the outbreak of the coronavirus pandemic, there are lots of allegations happening in the world of technology, especially with smartphones.
We know that the majority of smartphones have a Chinese origin. But, we took a deep dive and made things clear up for you. You will now actually know about the companies that are making their smartphones in India.
Many people are trying to avoid or boycott Chinese products. The reports suggest that the majority of the smartphone market in India is held by the leading Chinese smartphone makers like OPPO, Vivo, Xiaomi, Samsung, realme, and OnePlus.
We will break this article into 2 parts based on the different smartphones that are available in India and their hardware components.
Before we start, Indian brands like MicroMax has till date just imported mobiles from China and sold in India. So, here we are taking a look at some of the big names in the Industry.
Samsung
Founded: 1932
Origin: South Korea
Make in India: Yes
Manufacturing in India: Yes
Samsung Electronics is a popular brand that is known all over the world for its wide range of products starting from smartphones to TVs. This brand was founded in 1932, South Korea as a trading company in the beginning and later entered the electronics industry in the early 1960s. Samsung has the world's largest smartphone manufacturing plant in India, situated in Noida. Samsung claims that they produce over 120 million units of smartphones every year to different parts of the world. As per the claims of Samsung they manufacture parts from Printed Circuit Boards (PCBs) here in India and they also manufacture flagship smartphones like S20 Ultra and the Samsung Galaxy Fold.
But that doesn't mean that the smartphone is completely made in India. Samsung uses its own processor, camera sensor and the display. We don't think they manufacture these components in India and basically they import them from different countries. That brings us to the point that Samsung smartphones are assembled in India and not "Made in India."
Apple
Founded: 1976
Origin: California, USA
Make in India: Yes (Very fewer models)
Manufacturing in India: Yes (Very fewer models)
Apple is a multinational technology company that was started in the year 1976, in California which designs, develops and sells consumer electronics, computer software and online services. In case you are not aware, Apple is not the true manufacturer of its great products from iPhones to MacBooks. Foxconn Technologies, a Taiwanese multinational company which is the world's largest provider of electronics manufacturing services. Although Foxconn is a Taiwan based company it has the biggest manufacturing plant in Huizhou, Southern China and many other manufacturing plants located in and around China. It is obvious that people tell Apple products are made in the United States but they are only assembled in California.
Apple manufactured some of its products like iPhone 6s, iPhone 7 (in 2019) and iPhone XR in Foxconn's Indian plants located in Chennai and Bengaluru. Although they manufactured some of these models in India they had to import lots of hardware components required for the iPhones which weren't manufactured in India including displays, processors, camera sensors and many other components.
Nokia
Founded: 1865
Origin: Espoo, Finland
Make in India: Yes
Manufacturing in India: Yes
Nokia is a Finnish smartphone brand which was started in the year 1865 and it has one of the biggest markets which is used to ship to more than 130 countries. Nokia was a giant before the origination of smartphones with some good phones like Nokia 3310 known for its durability even today. After the subsequent downfall of Nokia after 2010 the company was in long-term partnership with Microsoft and they launched their first-ever smartphone in partnership with Microsoft- The Microsoft Nokia Lumia 535. Later Microsoft purchased Nokia in September 2013 and launched its first independent smartphone with the Nokia branding- Nokia Lumia 800.
Now, Nokia is currently owned by HMD Global, a Finnish start-up company and they are in partnership with Google, and they are part of the Android One program. The manufacturing of Nokia smartphones are outsourced to Foxconn Technologies, which manufactures some great products from iPhones to PlayStation 5. Nokia smartphones are a part of the Make in India project and they are manufactured in Foxconn's Chennai plant. HMD Global have announced that they would set up their own manufacturing in India by 2022 and they will be manufacturing hardware components too in India.
BBK (OnePlus, Oppo, Vivo, Realme)
Founded: 1998
Origin: Guangzhou, China
Make in India: Yes
Manufacturing in India: Yes
BBK Electronics Corporation is a Chinese multinational conglomerate specializing in electronics such as television sets, MP3 players, digital cameras, and smartphones. OPPO, Vivo, OnePlus, realme are the subsidiaries of BBK electronics. OPPO is one of the first smartphone brands that emerged from BBK electronics. OnePlus is a subsidiary brand of OPPO and realme is the sub-brand of OPPO which manufactures from budget to flagship killer phones. Vivo was started in 2009 and iQOO is their sub-brand.
As all these familiar Chinese brands have a massive base in the Indian smartphone market, all the smartphones which come under BBK electronics are manufactured in a single giant factory of OPPO in Noida. But not all smartphones are manufactured in the same facility and some of the flagship phones from OnePlus are imported from China and hardly some of the parts are assembled in India. Now, OnePlus has started its new R&D center in Hyderabad and they are also manufacturing their new OnePlus TV U & Y series in India itself.
Xiaomi
Founded: 2010
Origin: Beijing, China
Make in India: Yes
Manufacturing in India: Yes
Xiaomi is a Chinese electronics company which was started in 2010, and they manufacture smartphones, bags, earphones, shoes, and even umbrellas. Xiaomi has the largest market share in India compared to any other smartphone maker. Xiaomi products are manufactured in the Foxconn facility located in Andhra Pradesh. The subsidiaries of Xiaomi are Mi, Redmi, and Pocophone. All these smartphones are manufactured in the same plant.
Most of the smartphones are imported from China and are mostly assembled here in India. Xiaomi smartphone boxes also have the Made in India tag on the back. Xiaomi has set up their R&D center in India and in fact they also manufacture their TV's in India. Almost all Xiaomi products are first launched in China and after a month or so they will think about launching their product in India as well. Flagship phones like Mi 10 are imported to India and they are not manufactured in India.
Asus
Founded: 1989
Origin: Taipei, Taiwan
Make in India: No
Manufacturing in India: No
Asus is a Taiwan brand and they are well known for their powerful gaming computers and laptops. There are very few phones from Asus in Indian market but they launch 1 or 2 flagship devices like Asus Zenfone 6Z and Asus ROG II. Asus has their manufacturing facilities in China, Taiwan and Mexico. But when we look at the box of Asus phones in India we can notice that they are imported from China directly.
Motorola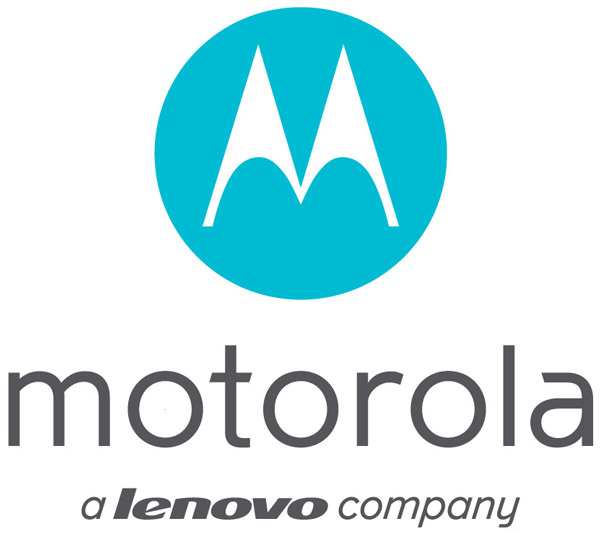 Founded: 1928
Origin: Illinois, Chicago
Make in India: Yes
Manufacturing in India: Yes
Motorola is a quite popular company that was started in 1928 and after the downfall of the company Motorola was acquired by Google in 2012 and currently, it is acquired by Lenovo(China). As of now, the company is selling its midrange Motorola One Fusion+ in India which is being manufactured in the Chennai Flextronics plant. So, it is safe to say that Motorola smartphones are being made in India.
Huawei and Honor
Founded: 1987
Origin: Shenzhen, China
Make in India: No
Manufacturing in India: No
Huawei is a Chinese brand which provides services in telecommunications, consumer electronics, and smartphones. A major setback occurred to the company when the US government banned the company from entering the country and Google stopped support for their devices.
As of now, Huawei and Honor are not that active in the Indian market. They are being manufactured in China and imported directly to India. But, since the device is not coming up with Google Play Services support, most of them have lost interest and even we don't suggest our readers to buy Huawei/Honor devices in 2020, due to lack of support.
Google Pixel
Founded: 2013
Origin: California, USA
Make in India: No
Manufacturing in India: No
The Pixel line of smartphones was first started in2013 after the end of its Nexus series. Google Pixel 1 was manufactured by HTC which has its manufacturing facility in China. Pixel 2 was manufactured by HTC and LG and it was marketed by Google. The manufacturing of Google Pixel 3 was outsourced to Hon Hai Precision Company i.e Foxconn. Even Pixel 4 was manufactured by Foxconn itself but they were not available for the Indian market as Google stopped selling their smartphones as they had fewer sales in the Indian market.
Google Pixel line up of smartphones were directly imported from China and they had no manufacturing facility in India. Even Google Pixel 3a was also manufactured in China.
Hardware components of a smartphone
To manufacture any smartphone some of the basic components include processor, camera, display and battery. Almost all leading processor brands like Qualcomm, MediaTek, and Apple Bionics are manufactured in China or Taiwan and all these processors are manufactured by a single company- Taiwan Semiconductor Manufacturing Company. Even the latest Apple A14 Bionic chipset is manufactured in China. Majority of the smartphone brands feature chipsets from Qualcomm, although an American company the chipsets are manufactured by TSMC in China.
Processor
Qualcomm
Origin: San Diego, California
Manufacturer: TSMC, China
Imported: Yes
MediTek
Origin: Taiwan
Manufacturer: TSMC, Taiwan, and China
Imported: Yes
Kirin
Origin: China
Manufacturer: Huawei, China
Imported: Yes
Apple
Origin: California
Manufacturer: TSMC
Imported: Yes
Samsung Exynos
Origin: South Korea
Manufacturer: Samsung Xian, China
Imported: Yes
Display
The main components of any smartphone are displays. There are only 3 brands that supply their displays to almost every smartphone manufacturing company. Samsung displays are manufactured in South Korea itself whereas Sharp and LG displays are manufactured in China. Samsung supplies displays to some of the flagship devices like iPhones and smartphones from OnePlus and Google Pixel. Almost all TVs have Samsung displays and they are manufactured in China and South Korea. Sharp is a subsidiary brand of Foxconn and therefore it is manufactured in China.
Camera
Cameras on smartphones are supplied by either Sony or Samsung. Samsung has its camera manufacturing facility in South Korea while Sony has its facility in China and Thailand. Smartphone makers have no option but to import these components from different countries.
Some of the other components like RAM and battery are manufactured in China itself. As we can see from the above components and smartphones, we can clearly tell that at least 60-70% of the phones are either imported or the hardware parts are imported and assembled here in India. In order to boycott Chinese smartphone makers, the first step is to set up hardware manufacturing facilities, and slowly smartphone makers can start manufacturing their electronic items in India.
Do let us know what are your thoughts on Chinese smartphone makers and the boycott Chinese products movement.
For more news and updates, follow us on Facebook, Instagram, and Twitter. Join our Telegram channel to get the latest news update.
Also read: