With the Coronavirus at peak all around the globe, most of the sporting events have come to halt including the Olympics, which has been postponed to 2021. When it comes to sports in India, Cricket is the most popular sport and with IPL being postponed(as of today) if you're one of the hardcore cricket lovers, you can start watching a few cricket related web series, documentaries and stay connected with Cricket.
TL;DR
[the_ad id="12203″]
Roar of the Lion
Number of seasons: 1, Number of episodes: 5
This short series is about the comeback of MS Dhoni and Chennai Super Kings after the 2-year ban. Undoubtedly, the ban was the darkest phase of Dhoni's career and in this series, he along with his teammates narrates what happened behind the scene and takes you through the team's comeback in 2018, the year which they managed to win the IPL for the third time.
The Test
Number of seasons: 1, Number of episodes: 8
Just like the Roar of the Lion, The Test revolves around the dark phase of Smith, Warner's career. It shows how Cricket Australia evolved under their new coach, Justin Langer. The series starts off with Smith, Warner, and Bancroft being banned due to ball-tampering and takes us through the journey of Cricket Australia until the Ashes 2019. Also, this show gives us an insight into the game at the topmost level as you will get to see many stories that happen behind the screen.
Cricket Fever: Mumbai Indians
Number of seasons: 1, Number of episodes: 5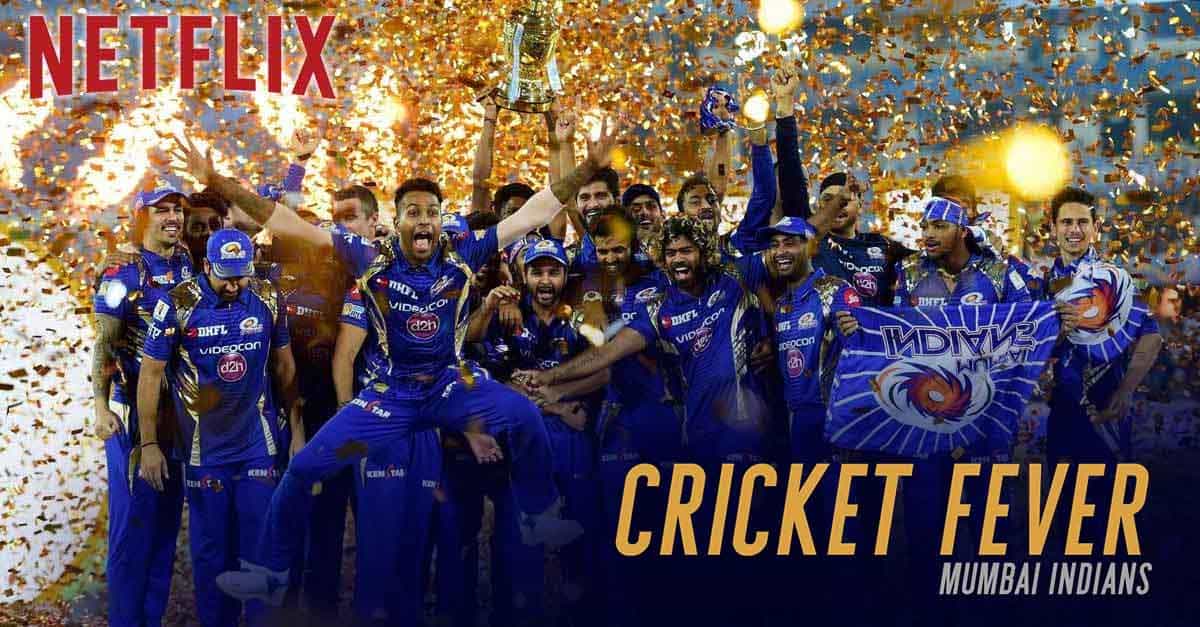 This documentary as the name suggests follows Mumbai Indians in the 2018 season. It starts off with the 2018 IPL auction where you get to see how the pre-IPL meet goes on with coaches and the owners. The series also brings stories of players like Pandya brothers, Ishan Kishan, Surya Kumar Yadav, and more.
Inside Edge
Number of seasons: 2, Number of episodes(S1, S2): 10,10
Amazon Prime Video's first Original series in India, Inside Edge, is a story of a fictional T20 franchise, Mumbai Mavericks playing the Power Play Leauge starring Vivek Oberoi, Richa Chada, Siddhant Chaturvedi, Tanuj Virwani and Angad Bedi. Set in a landscape of conflicting interests, where selfishness is almost a virtue, where money and power go hand in hand, the series traces the ups and downs in the Powerplay league as the Mumbai Mavericks face ownership problems along with accusations of match-fixing. After watching this series, you might start losing faith in international cricket matches/ IPL.
Selection Day 
Number of seasons: 1, Number of episodes: 12
Netflix's original series, Selection Day is based on Aravind Adiga's novel, Selection Day. Two brothers will be trained by their father to become India's next great batting pair. They will move to Mumbai city from their village and hope to play domestic leagues in the upcoming Selection season. They struggle against their overbearing father and a system stacked against them to realize their own ambitions and identities.
Also Read: The Proper Order to Watch MCU Movies
Do let us know which is your favorite series in the comments section below. Share this post with your friends and family. Follow us on Facebook, Instagram, and Twitter. Take care, stay safe, and stay indoors, everyone.